Healthdrop
Project Description
HealthDrop is a Doctor–Patient Platform ,Here patient get online consultation from doctor and health professionals at anytime.Patient can discuss with specialized doctors about their medical problems and get their valuable advice.A user can also ask about which city,hospital and doctor is best for any disease or treatment.patient also can personalize query by selecting private option that will allow to visible to specialized doctors. Patient also can set up medical history earlier to latest and all information will be keep secure .Patient can request to a doctor for appointment
Mumbai Metro
Project Description
KADAM Technologies has tried to show Mumbai Metro Information in very detailed and precise manner for all Mumbaikers and Mumbai visitors. Kadam has tried to keep all information as accurate as possible.
Majhi Mumbai Metro Android App provides best User Interface compare to all Mumbai metro app. In this app we have focused on the simple and elaborate designing for better understanding for the users. We have apprehended all the application standards while developing this app. In metro app we guide mumbai peoples about Metro System in best possible organized manner which is taken from the Mumbai Metro website and various public domains. This is an offline and advertisement free app.
Fessup
Project Description
Fessup is a hypercommunity app that lets you say what you really feel anonymously and be heard by your school/work community. Got burning questions about a school community or a work industry? Why not ask them directly?
Escape the glare of social media and find your authentic voice. Expect spontaneous and disinhibited conversations revolving around @communities and @pseudonyms, like the days of IRC before facebook came around.
App Treats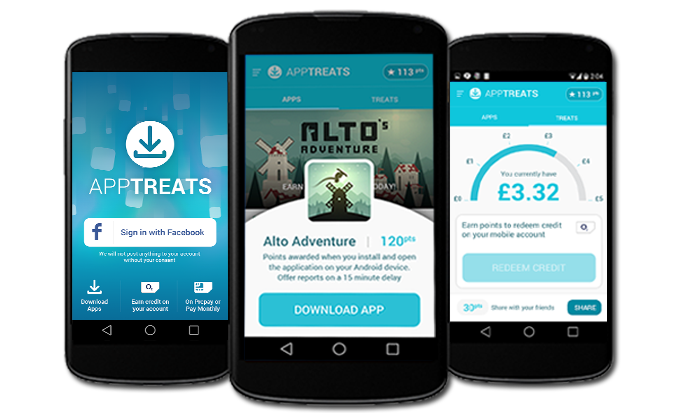 Project Description
App Treats provides access to some of the best free mobile apps around and rewards you for downloading with mobile airtime credit on any network supporting both PAYG and Pay Monthly contracts.
EARN £100's £££ of mobile airtime credit just by downloading apps.
Never pay for your mobile phone again !
We support all UK mobile network operators including
Instabeli
Project Description
Instabeli has been released! The best personal shopping app is now here for Android! Download the free Instabeli app now and start buying and selling in the best community driven marketplace in the world.
1) Sell your item in under two minutes take a picture, add a description and price, and hit the post button!
2) Experience shopping in a new exciting way – check out the hottest items voted by users like you! Find stuff you need, and stuff you didn't know you needed.
3) Create your own store encourage people to visit you profile, all the items you have for sale will be listed there!
4) Post your wanted items and wait for people to offer you!
Task Spotting
Project Description
TaskSpotting is now live in: United Arab Emirates, Saudi Arabia, Oman, Bahrain, Qatar & Kuwait (more countries coming soon!)
TaskSpotting is an exciting new way to connect with brands, try new products and earn rewards all on your phone!
DISCOVER. Get free product samples from amazing brands to try at home. No strings attached.
SHARE. Give honest feedback, take photos & share your experience with friends.
GET REWARDS. Collect gift cards, raffle tickets, cash and lots more. It's that simple!
Infamous
Client
Infamous
Category
Social
Newsie
Client
Newsie
Category
Social